The browser is the most commonly used program, and there are many ways to increase your security while you surf the Internet. Here we have collected the most important tips for staying safe and secure. Our examples show how to do it in the main browser, Google Chrome, but it works in much the same way in its competitors.
Checking security
Google Chrome's Security Check and Privacy Guide tools allow you to quickly check that the browser is secure enough.
HOW? Tap the three dots in the top right and select Settings > Privacy and security. Select the Security control and then Privacy Guide.
Clearing data
Our browsers store cookie files that are used, among other things, to personalise advertising. However, this can be deleted.
HOW? Open Privacy and security (as above). Select the Clear browsing data > Basics. Tick what you want to clear, such as browsing history, cookies or files. By default, everything is deleted, but you can also press the Time interval to change it. Confirm with Clear data. To get more options, you can select Advanced. Here you can delete saved passwords and website settings, for example.
Block future cookies …
You can choose to block cookies in the future.
HOW? Open Privacy and security (as above). Select Cookies and other site data and decide what kind of cookies to save. You can also enable Delete cookies and site data when you close all windows and Send a Do Not Track-request with your web traffic. The latter signals that you do not want to be tracked. You can also go to See all site data and permissions to manage individual files.
Sam Singleton
… but add exceptions
Whatever rules you have created, you can add exceptions.
HOW? Open Privacy and security (as above). Select Cookies and other site data and Customized behaviors. Here you can add sites that are always (or never) allowed to use cookies.
Search more safely
Google Chrome has a feature called Safe Browsing that warns you if, for example, you visit malicious websites or download dangerous programs.
HOW? Open Privacy and security (as above). Select Security and set the level of protection. You can also go to Advanced and make more settings.
Changing rights
Different sites may be authorized to use your camera and location data, for example. You can change this afterwards.
HOW? Open up Privacy and security (as above). Select the Site settings and click on what you want to adjust.
Control your privacy
All Google services use the same login account, which stores a lot of information about you. But you can control what.
HOW? Open your Google Account by going to myaccount.google.com and log in. Go to Data and privacy and select Privacy Checkup. Go through the wizard and choose which options you want to select. For better control, you can instead select Data and privacy > Your data & privacy options. Here you can see what you have done and enable or disable different features.
Further reading: 5 free privacy tools for protecting your personal data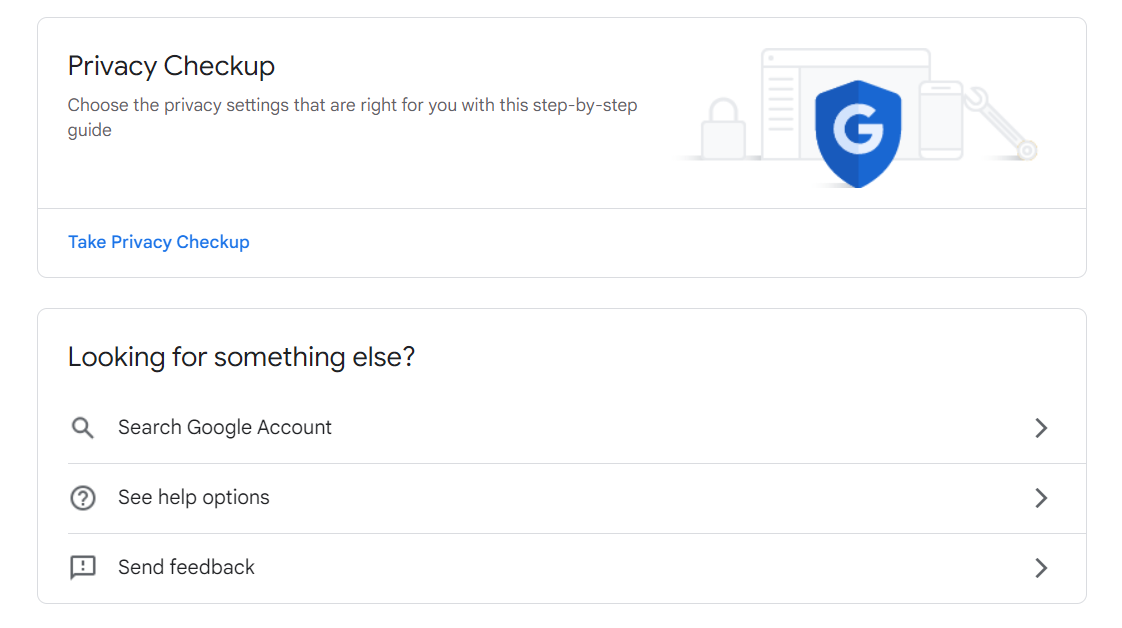 Sam Singleton
Securing your passwords
Given how much sensitive information is accessed through your Google account, it's important to have a secure password. You can also increase security with something called two-step verification. This means that it's not enough to have access to a password to sign in on a new device, you also need to confirm the login with your mobile phone.
HOW? Open Google Account (as above). Select the Security and tap on Password if you want to change it. You can also tap Two-step verification and follow the instructions to increase security.
Update your phone number
To ensure that you can always access your Google account, it is important that you have entered the correct recovery information. These are phone numbers and email addresses that can restore control to your account if something happens. Make sure this information is correct!
HOW? Open Google Account (as above). Select Security and tap Recovery phone and Recovery email to check and update them.
Open the Ad Center
Of course, one important thing is to control your adverts in Google. You can do this in your company's Ad Center.
HOW? Open your Google Account (as above). Select the Data and privacy and scroll down to Personalized Ads. Here you can choose in different ways what information will be used in your personalized ads.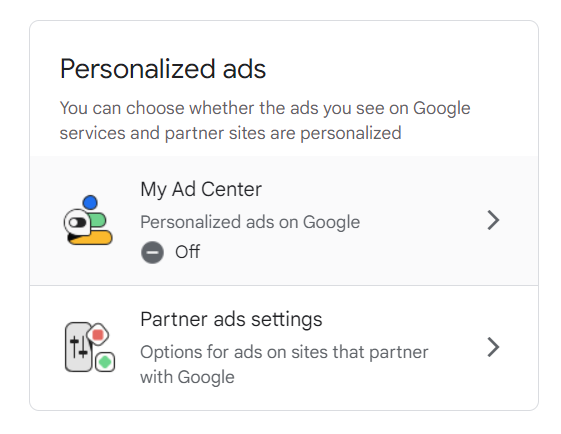 Sam Singleton
This article was translated from Swedish to English, and originally appeared on PCforAlla.se.