TALIA SOGLIN
Chicago Tribune

CHICAGO — José Gonzalez has worked at Topolobampo, a Mexican fine-dining restaurant owned by celebrity chef Rick Bayless, for a decade.
Before the pandemic, Gonzalez's take-home pay included tips and an hourly wage that was less than the standard minimum wage, a practice allowed in Illinois and most U.S. states.
But being paid in tips was challenging. Gonzalez said his earnings weren't predictable, and he made less in the winter than he did in the summer. Applying for apartments or credit cards was difficult because his full earnings from the River North restaurant weren't documented on his paychecks.
Then the pandemic hit. In summer 2020, as Bayless scrambled to figure out how to keep his restaurants open, he decided to try something new. He did away with most tipping at his Chicago restaurants Frontera Grill, Bar Sótano, Xoco and Topolobampo. Bayless instead implemented service fees and started paying staff higher base wages.
Now, diners at Topolobampo pay a 20% service fee in lieu of a traditional tip. (Customers are permitted to leave something extra on top of the fee if they want to, and some do, Bayless said.) Servers' wages generally start at $24 an hour; dishwashers start at $19 an hour.
"I've always been a person where I've needed two jobs to just balance out between one restaurant being slow and the other one being busy," said Gonzalez, who works as a server and expediter, a liaison between the kitchen and service staff. The new pay structure at Topolobampo has allowed him to focus on just the one job, he said.
Bayless was not the only Chicago restaurateur who moved away from tipping during the industrywide disruption caused by the pandemic.
The practice of tipping, uncommon throughout most of the rest of the world, is deeply ingrained in the American dining experience. But critics of tipping, including Chicago restaurant owners who have moved away from the practice, say it causes significant disparities in pay between servers and kitchen staff; opens the door to harassment of the staff by customers; and is unfair to employees, who are never sure how much money they'll take home at the end of their shift.
Change is afoot in U.S. dining rooms, said Saru Jayaraman, president of One Fair Wage, an organization that campaigns against the subminimum wage, which is the lower wage paid to tipped workers. When staff returned to work after restaurants gradually began to reopen in 2020, workers saw their tips decrease at the same time harassment from customers increased, Jayaraman said.
"We're seeing massive, historic, transformational change in the restaurant industry," she said.
Seven states already require tipped workers to be paid the standard minimum wage. D.C. residents voted last year to phase out the subminimum wage, and a legal battle over the issue is ongoing in Michigan courts. In nine U.S. states — including Illinois — and Puerto Rico, bills have been introduced during current legislative sessions to phase out the subminimum wage, Jayaraman said.
In Chicago, the standard minimum wage is $15.40 per hour and the subminimum wage is $9.24. The subminimum wage is $7.80 in Illinois and $2.13 on the federal level.
Some restaurant owners cited business reasons for reducing their reliance on tipping. The service fee model helps Daisies, a Logan Square pasta restaurant with a 25% fee, retain employees at a time when restaurant workers have left the industry in droves, said Joe Frillman, chef and owner. According to a February report from One Fair Wage, more than 1 in 7 Illinois restaurant workers who lost their jobs at the start of the pandemic have not returned to the industry.
Servers and bartenders who rely on tips are also working in part for the customer rather than the establishment itself, which can create conflicts of interest, restaurant owners said.
"If you're trying to get tips, then you're gonna say to the bartender, 'I'm not gonna ring that drink in, but I need an extra margarita for table six,'" Bayless said. "Now, everybody's working for the same team."
Zoe Schor, chef and owner of Split-Rail, a new American restaurant in Ukrainian Village, was another restaurant owner who took the leap after the pandemic.
Split-Rail now has a 20% service fee, which goes toward paying employees higher base wages — the lowest-paid employees at the restaurant make $18 an hour — and benefits including health care for full-time employees and paid vacation time. The restaurant also offers a 401(k) program with a match for employees who have worked there for at least a year.
Schor came up working in kitchens in Los Angeles, where she experienced firsthand the discrepancy between what servers earn and what the kitchen staff earns.
"I would work 12, 15, 18, 20-hour days, half of it off-the-clock making $11 an hour, while the servers who worked with me would work six-hour shifts and make $500. And I'd walk with $90," Schor said.
"That's what we're trying to rectify as much as anything else," she said. "As well as try to professionalize and legitimize any career within this industry, which is to say, if you're a server that doesn't mean you can't go to the dentist, or if you're a cook it doesn't mean if you fall down and hurt yourself, you can't go to the doctor."
The service fee system is not for everyone, Schor tells prospective candidates interviewing for front-of-house positions. People who thrive in competitive, sales-oriented environments might want a job at a restaurant where they work for tips, she said.
"It's really challenging because people in many restaurants who are making below the minimum wage make far more with tips than they would at a restaurant like ours," Schor said. "The flip side of it is, (at) many of the restaurants where servers are making huge amounts of money, the kitchen is making a fraction of that."
Going against the tide is challenging, restaurant owners said.
One hurdle for restaurants using service fees are taxes: Service fees are counted as revenue when restaurants pay their taxes, whereas tips aren't.
"In order for more people to do a service fee model, there would need to be some changes in the way that payroll tax, tips, service fees, et cetera, are understood from an accounting, taxation, financial standpoint," said Jason Hammel, chef and owner at Lula Cafe, which has a 20% service fee.
Because of the restaurant's fee, it pays more for things such as payroll tax and workers' compensation insurance than it would if those portions of workers' earnings were coming from tips, Hammel said.
Lula's margins are lower than they were before the pandemic for a host of reasons, including the labor model, he said.
"We chose this to provide a steady and fair income for employees," Hammel said. "And if that's a value that you know you want to center, you're willing to pay the price."
Another challenge is opposition from diners, who are used to tipping at their own discretion.
Many of the restaurant owners who have moved to service fee models said they hadn't received significant pushback from diners since they implemented the fees. "At the beginning, I would have people confused about it, not necessarily complaining," said Gonzalez, about fielding questions from diners at Topolobampo.
But Paul Fehribach, chef and owner at Big Jones in Andersonville, said negative online attention led him to go back to tipping after trying out a fee model.
Fehribach moved away from tipping when his restaurant reopened after its pandemic closure. He dislikes the practice, citing research by One Fair Wage that has shown that Black servers are tipped less than white servers.
"To me it's absurd to the point of actually being infuriating that my employees might be compensated based on their skin color or perceived gender identity or perceived sexual orientation. But that's the reality of tipping," Fehribach said.
After moving to a service fee model, Big Jones received negative reviews online that Fehribach worried would affect business — though they had not yet begun to, he said.
"You would not believe how toxic they were," he said. "People would just literally be hysterical that we wouldn't let them decide how much to pay our employees."
So last year, two years after implementing the service fee, Fehribach went back to tipping. He said he felt as if the restaurant had been forced back into the practice because it had tried to go against the grain.
He still dislikes tipping, and he'd like to see the elimination of the tipped minimum wage.
"If they eliminate the tipped minimum wage, it would give us the impetus to explain it to our guests in a way that would make sense to them," he said.
Legislation sponsored in Springfield by state Sen. Cristina Pacione-Zayas, who was recently named Mayor-elect Brandon Johnson's deputy chief of staff, would phase out the subminimum wage in Illinois by 2025. Jayaraman does not expect the Illinois legislation to move forward before the spring legislative sessions ends this month, she said. A similar bill introduced in the state House last year was never assigned to a committee for consideration.
Sam Toia, president of the Illinois Restaurant Association, said it should be left to restaurant owners to decide what system works for their businesses. "It's up to the individual restaurants to determine what works for them and how to bring more diners into seats," he said, adding that neighborhood restaurants might find it more challenging than restaurants downtown to move away from paying the tipped minimum wage.
"I think what is going on in the West Loop or in River North might be different than what restaurants are doing in Little Village and Jefferson Park," he said.
Toia said he didn't believe that the subminimum wage should be as low as $2.13, as it is in some states. "But I think the $15 and $9 equation works well," he said.
In 2019, Chicago aldermen considered legislation phasing out the city's subminimum wage, but the measure was removed after heavy restaurant industry lobbying.
Aldermen Michael Rodriguez, 22nd, and Carlos Ramirez-Rosa 35th, both spoke at a news conference hosted by One Fair Wage at City Hall last week. Rodriguez said he expected legislation to eliminate or phase out the subminimum wage to be introduced "soon" in City Council; Ramirez-Rosa said conversations would take place within the Progressive Caucus and with the new mayoral administration in the coming months, but that concrete plans for legislation were not in place yet.
For Gonzalez, the shift to a service fee and higher wages at Topolobampo hasn't dramatically changed his earnings. He estimates that he takes home slightly more money than he used to, while working slightly less.
But now, he said, he lives with less stress about his finances.
When he's at the restaurant, he can give his work his best. "And when I'm not scheduled and it's my day off, it allows me to enjoy the rest of my life without having to worry about certain money issues," he said.
Photos: Chicago Mayor-elect Brandon Johnson
Election 2023 Chicago Mayor
Election 2023 Chicago Mayor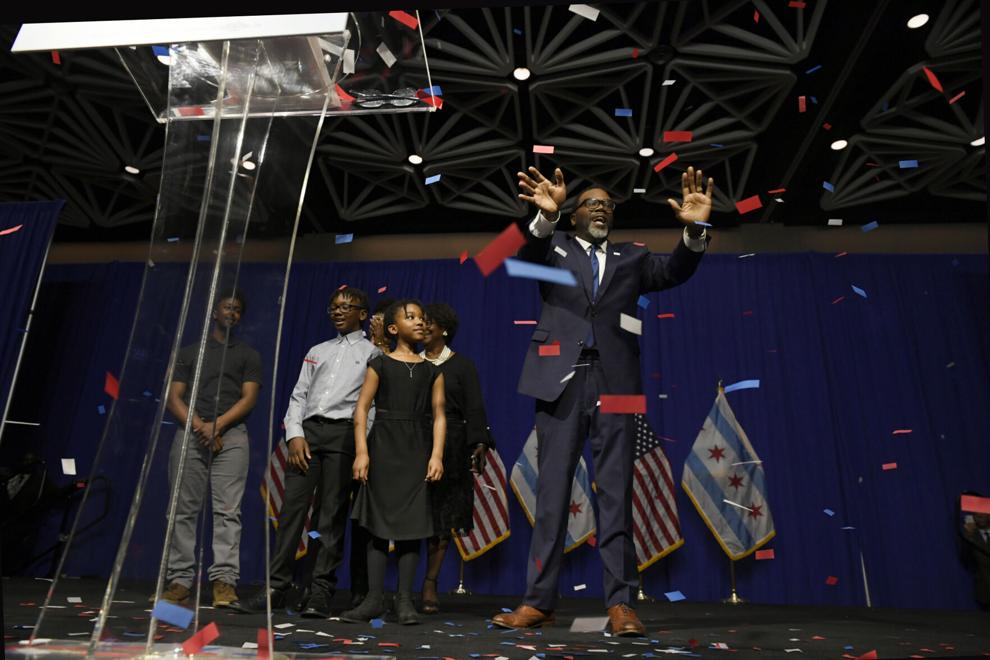 Election 2023 Chicago Mayor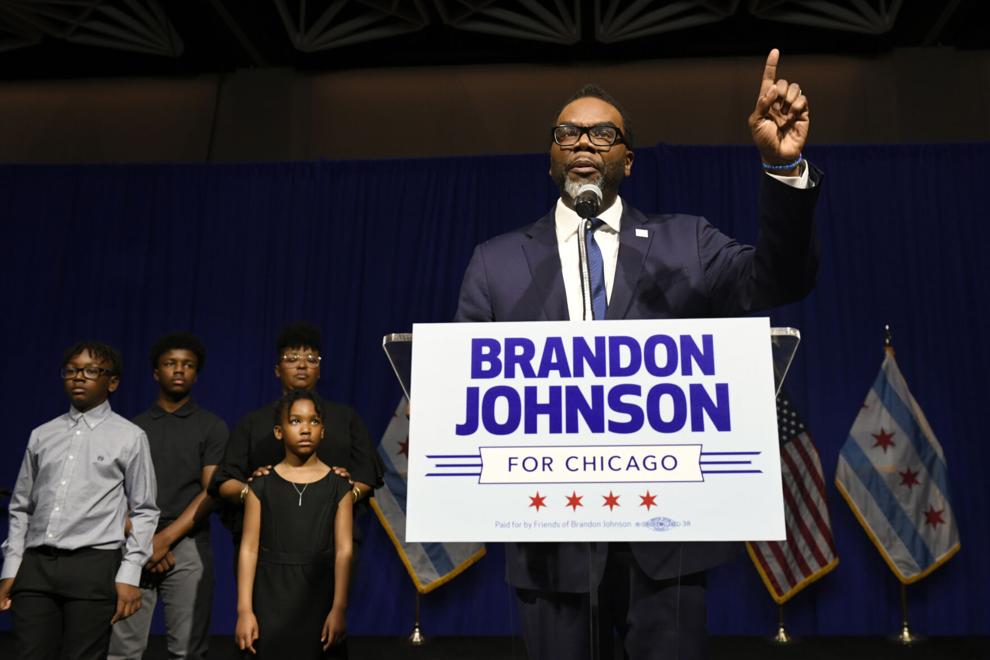 Election 2023 Chicago Mayor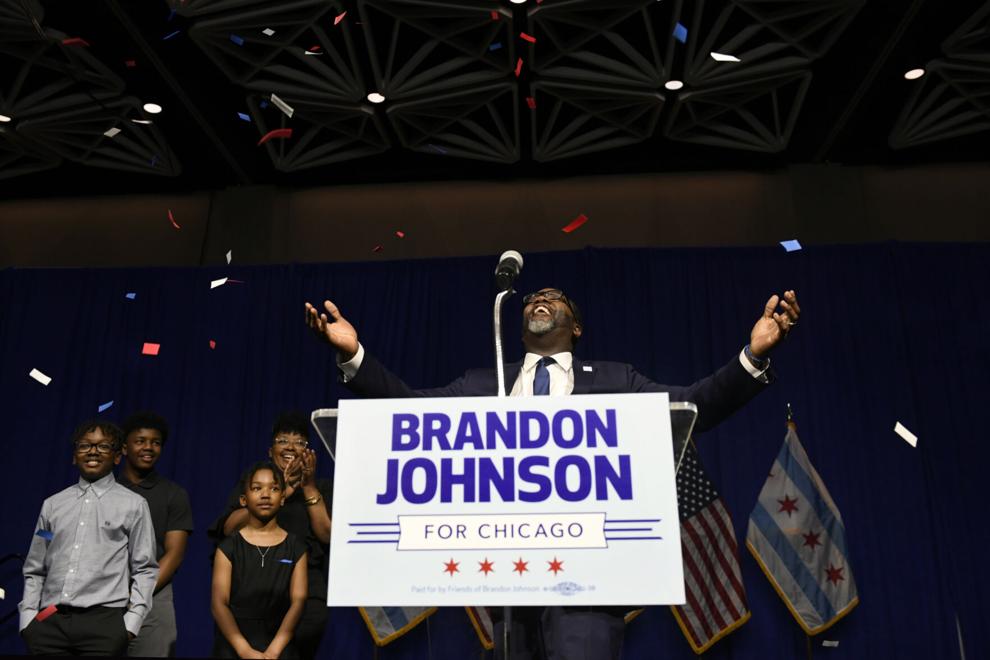 Election 2023 Chicago Mayor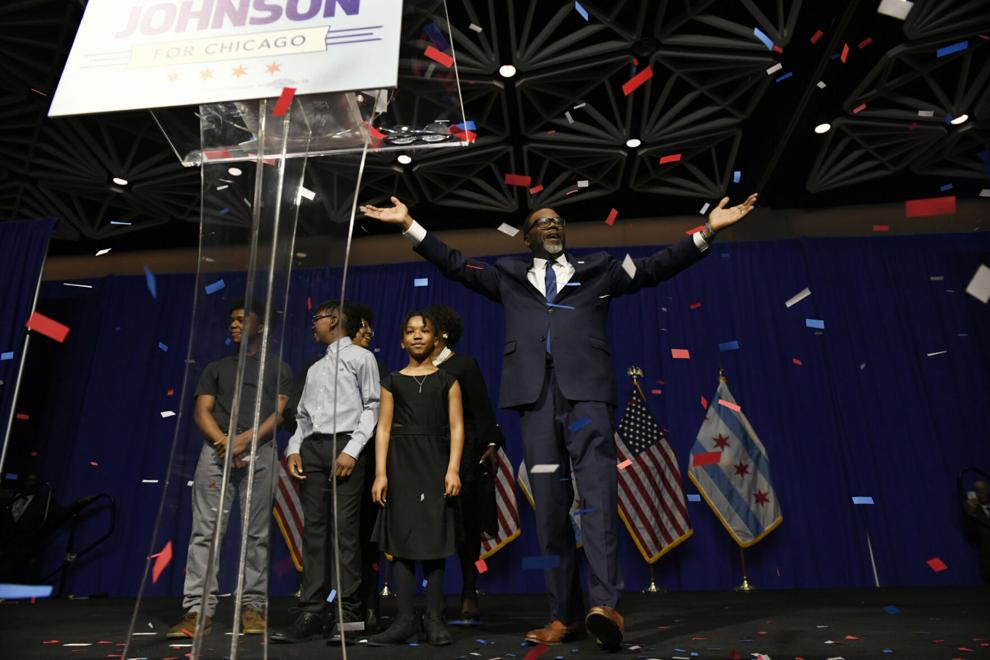 Election 2023 Chicago Mayor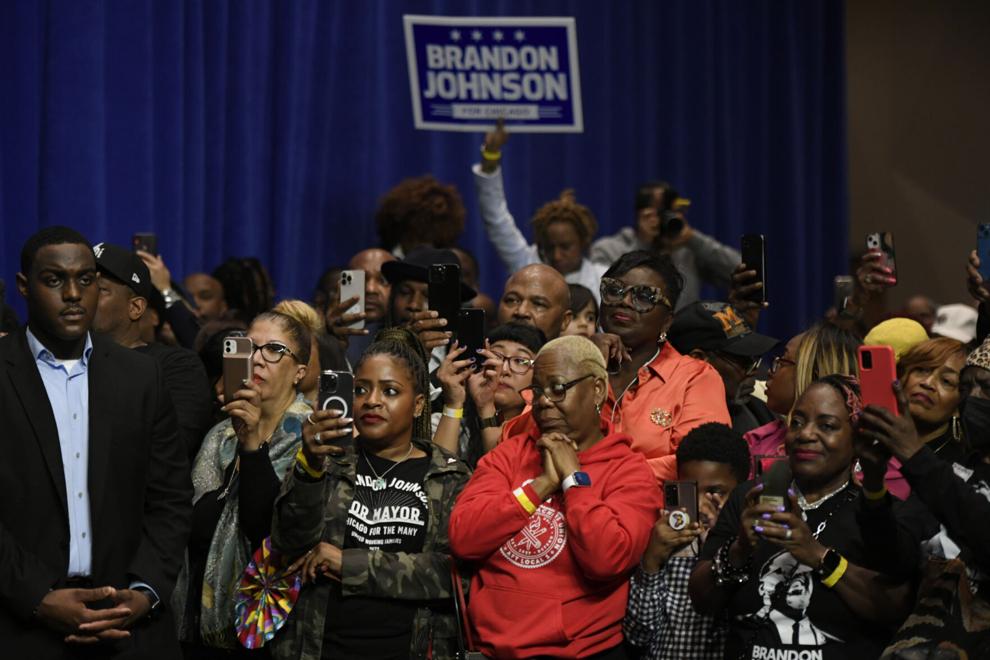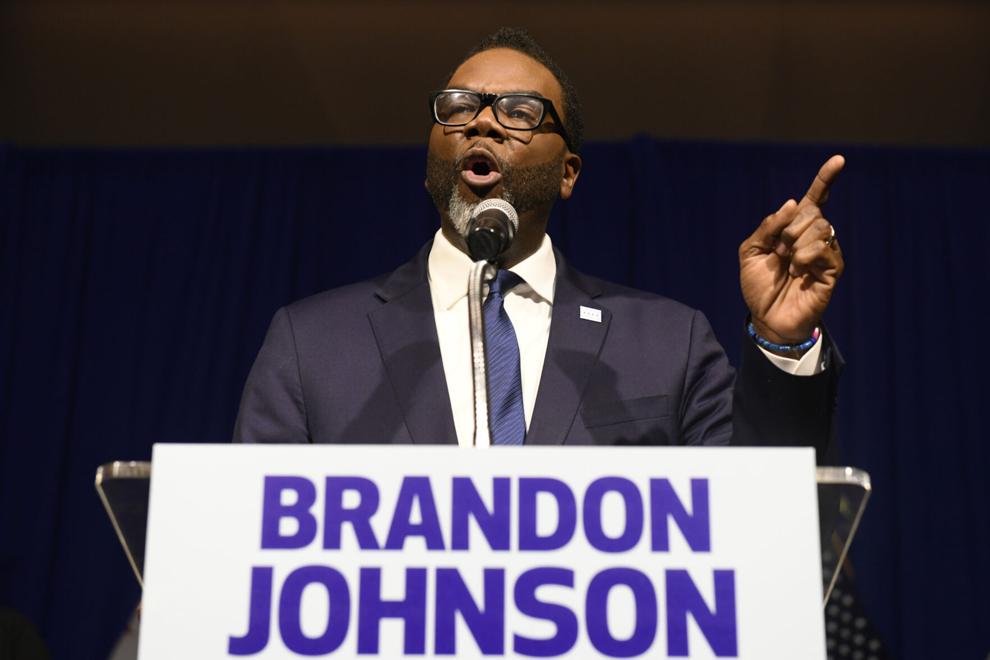 Brandon Johnson – 2022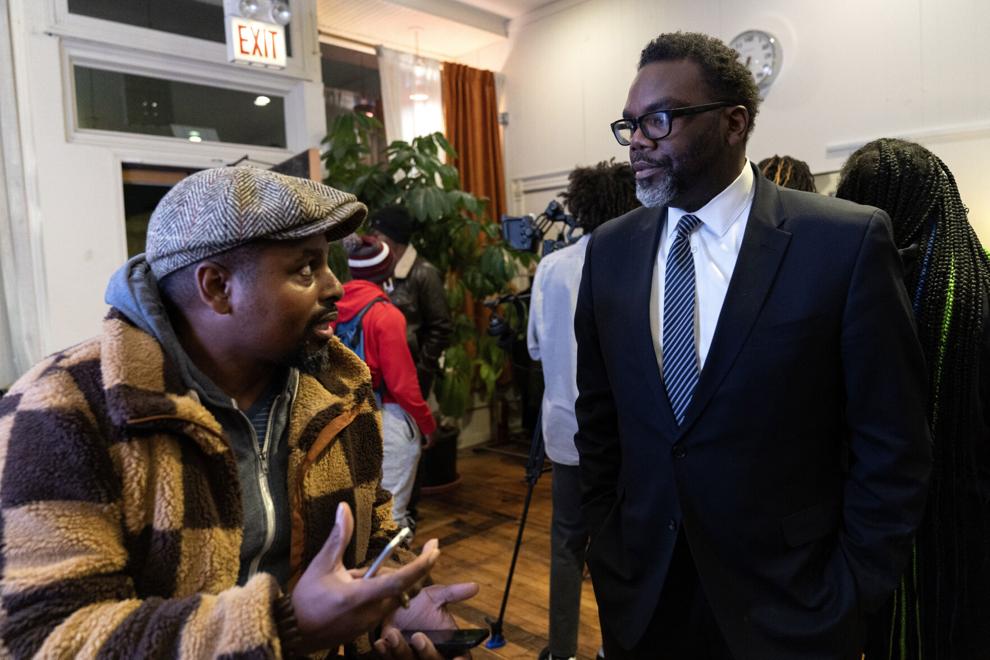 Brandon Johnson – 2023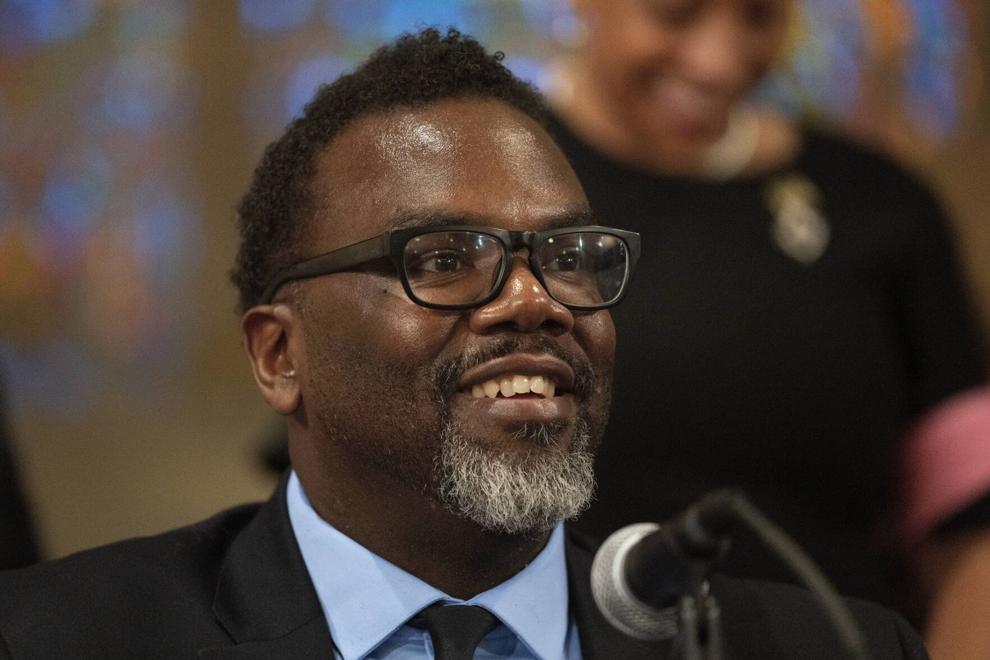 Brandon Johnson – 2023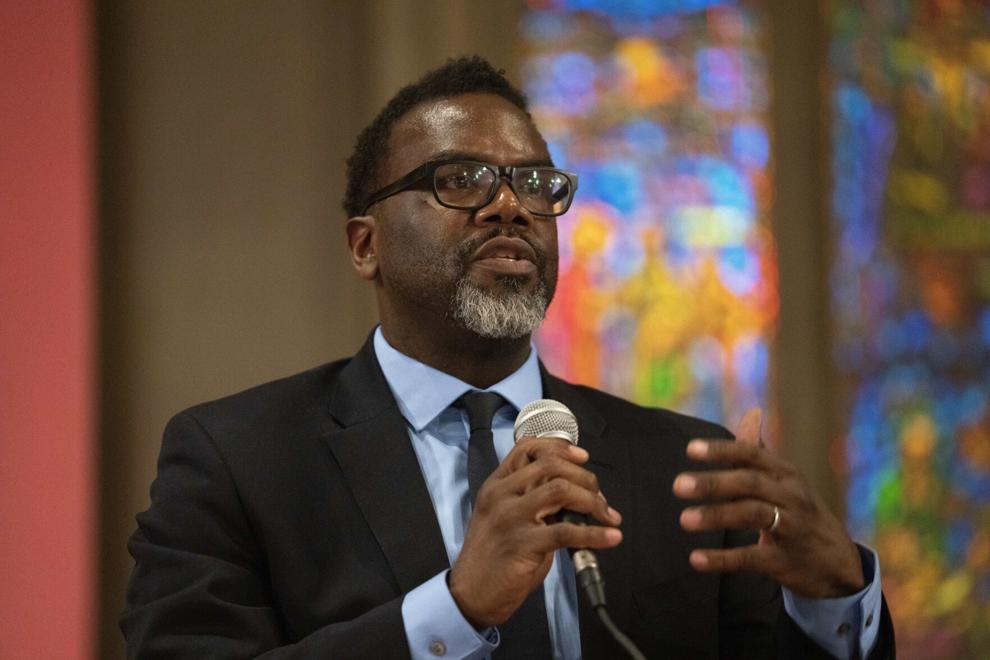 Brandon Johnson – File
Brandon Johnson – 2022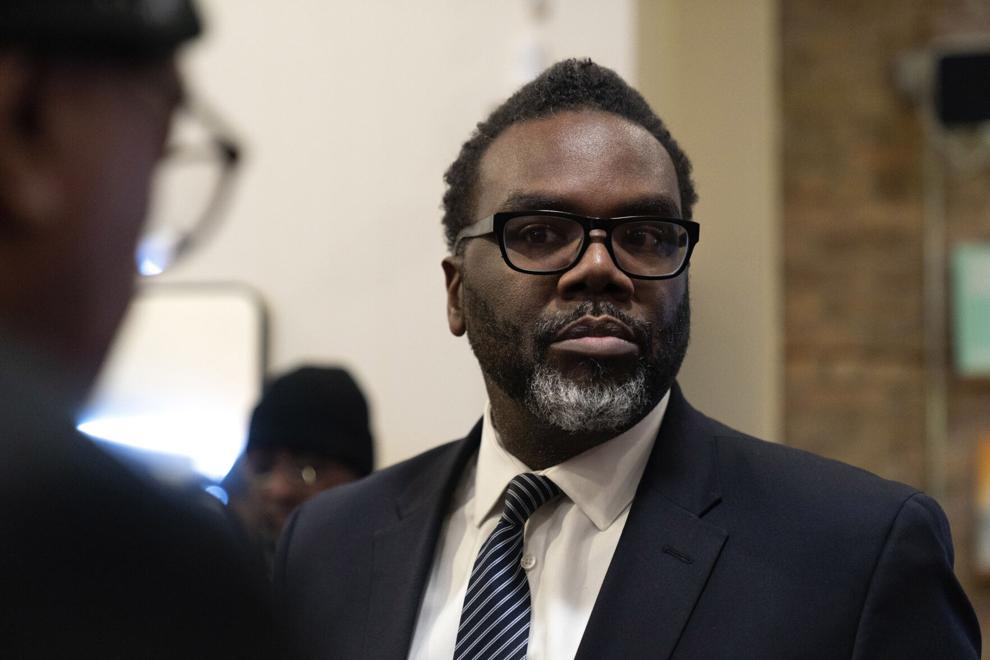 Brandon Johnson – 2022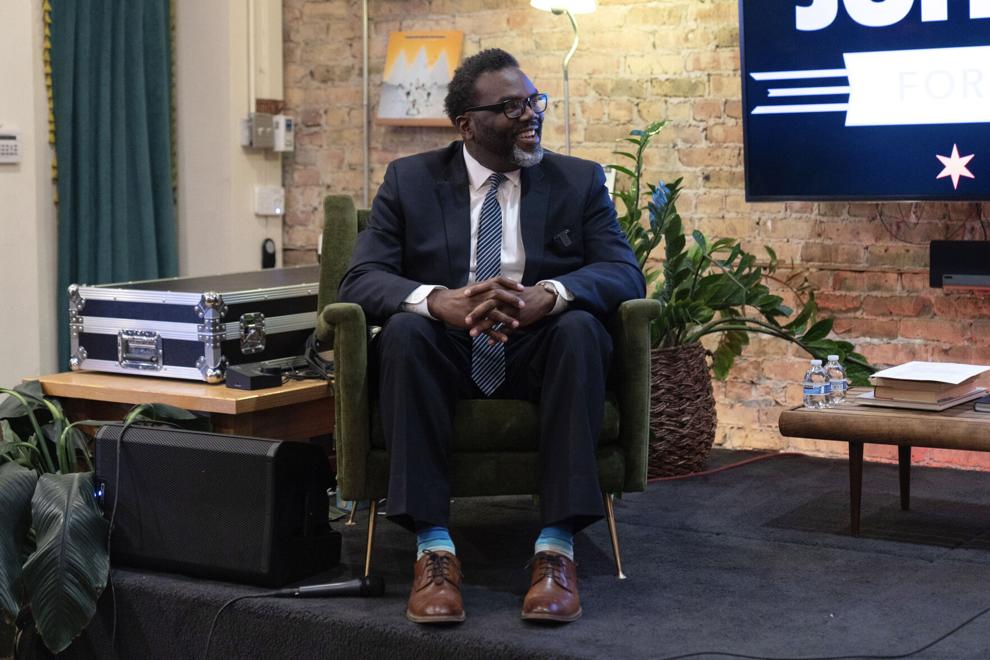 Brandon Johnson – 2022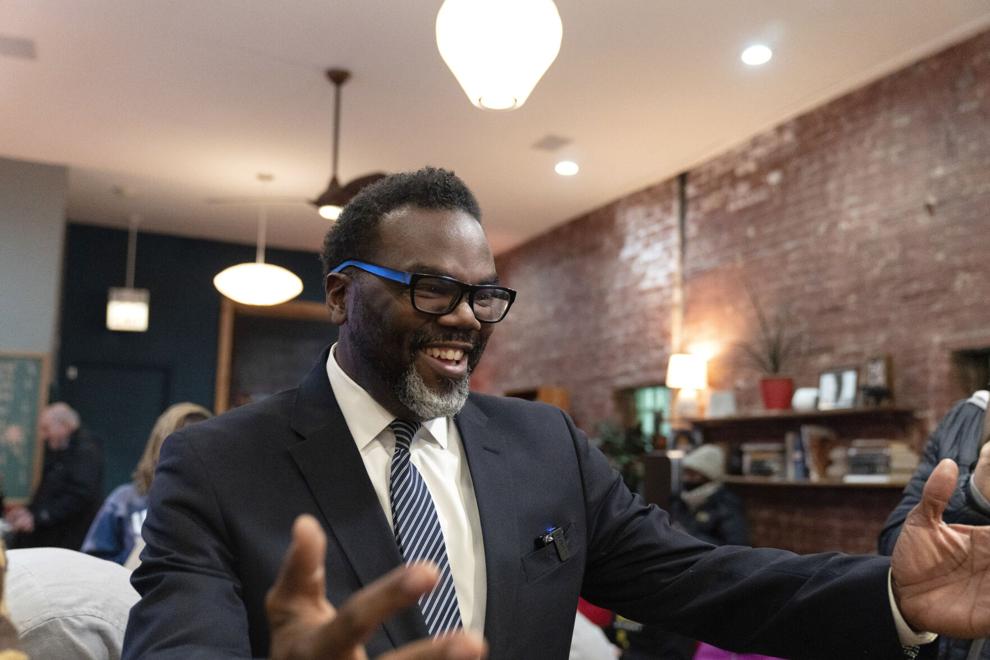 Brandon Johnson – 2022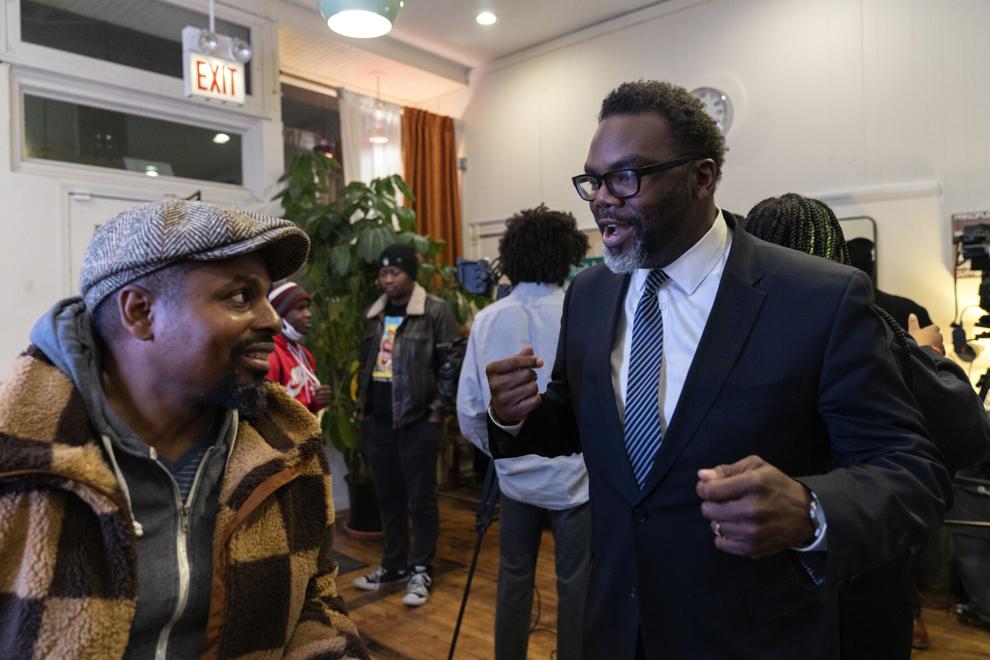 Brandon Johnson – 2022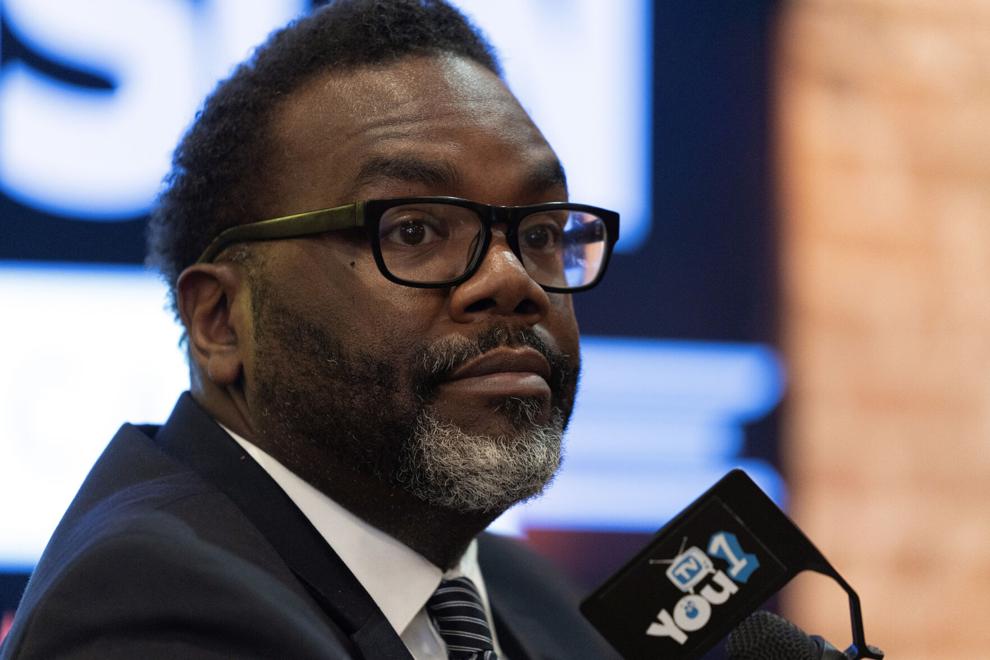 Brandon Johnson – 2022