Published 28 minutes ago
Submitted by Qualcomm Inc.
As published in Qualcomm's 2022 Corporate Responsibility Report
In 2022, we consolidated our signature well-being and benefit programs under the Live+Well, Work+Well program. It is our goal for our employees to be equipped to unlock their full potential at home, work and everywhere in between.
Live+Well, Work+Well has five core pillars: Health, Wealth, Self, Connections and Productivity.
Health: Our health programs, resources and tips offer ways to help our employees and their families maintain and improve their physical health. We provide onsite health centers, fitness centers and classes, as well as lifestyle and chronic condition coaching in some countries.
Where applicable, we provide our employees around the globe with comprehensive healthcare coverage, with no employee premiums for employee medical coverage and low or no premiums for family members. We are continuously reviewing and benchmarking our benefits programs to ensure that we are listening to what our employees want and that our programs are positioned competitively
In 2022, we:
expanded our existing Health Club Reimbursement to provide more employees with funds for fitness memberships, club fees, ski lift tickets, registration fees and other fitness-related expenses; 
enhanced our global minimum maternity, paternity and parental leave benefits; 
expanded our gender dysphoria medical benefits in the United States; and 
expanded our coverage in the United States for travel expenses related to obtaining covered medical services that are not available locally to our employees and their families.
Wealth: We believe that good financial health is important for our employees, both in the present and as they look forward to retirement. Our wealth resources provide financial education and strategy so our employees can feel confident about where they are — and where they are going.
We offer our employees participation in an Employee Stock Purchase Plan, savings and retirement tax advantaged-accounts, life and disability insurance, tuition assistance, employee discounts, commuter benefits and a wireless device subsidy program, where applicable. We also host financial seminars and provide access to financial counselling for interested employees.
Self: We understand that in order for our employees to enjoy both work and life, they need to prioritize taking care of themselves. In support of employee selfcare, we provide an Employee Assistance Program, vacation and/or flexible time off, a resiliency resource program, family care resources, accommodations for mothers returning to work and a mental health allies network, where applicable.
In 2022, we continued to designate four additional global holidays each year to enable the majority of our people to take the same day off, which greatly contributes to the ability to fully unplug, relax and recharge. Since their inception in 2020 during the COVID-19 pandemic, global holidays have been exceptionally well received by our employees as a mental health boost.
Connections: We believe that the connections made with colleagues, family, friends and community influence overall well-being. Our Company's culture of inclusion and passion for our people and their careers have inspired programs that promote building and sustaining our personal networks.
We support employee-driven networks, employeeled interest and hobby groups (known as Qclubs), mentoring programs, community volunteering by employees, service awards, an employee matching grant program and the Qualcomm Ambassador program, through which employees represent our Company in their local community and at internal events.
Our culture empowers employees at all levels to recognize each other's great work and celebrate milestones. Our online social recognition platform, ThankQ, enables all employees to create public recognitions for their colleagues.
Productivity: We believe that productivity means more than simply getting a lot of work done or done fast. It means continuing to deliver world-changing innovations and technology breakthroughs while operating with behaviors that promote balance and wellbeing.
We provide productivity resources for our employees related to flexible and hybrid work, effective meetings, time management, promoting ethical conduct, managing their email inboxes and supporting inclusivity.
Learn more in Qualcomm's 2022 Corporate Responsibility Report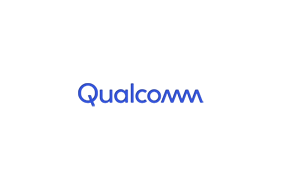 Qualcomm Inc.